Surrounded by mountains lies Matagalpa.

The pearl of the north welcomes its visitors with its pleasant cool climate that favors the cultivation of coffee, making it one of the main items of the economy of this department and making it part of the route of the same name.
Matagalpa also offers the experience of enjoying and learning about the process of making cocoa, a product recognized, awarded, and exported internationally.

Take advantage of the benefits of this city and enjoy knowing the process and selection of these two prodigious grains in one of the tours offered by Selva Negra.
Coffee Tour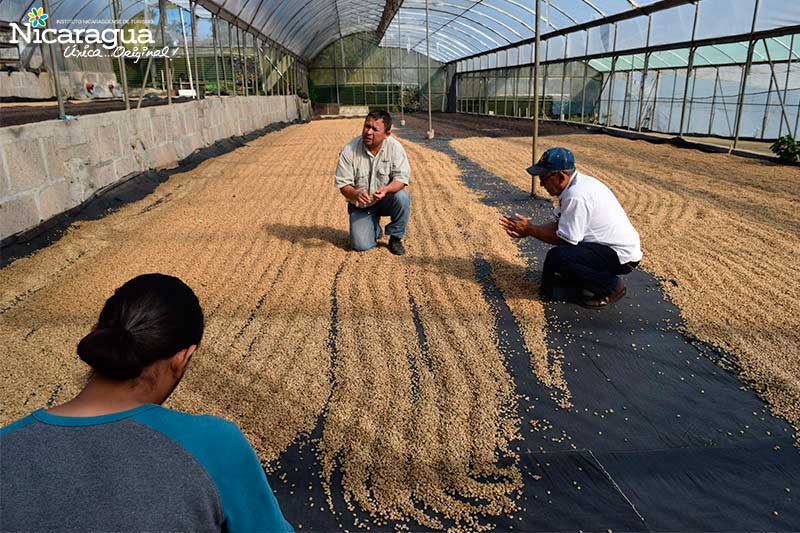 On the tour —from the seed to your cup — visitors will learn much more than just the process; history, location, climate, topography, sustainable use of by-products, and social programs are part of the many things you will learn about on this tour.
In addition, you will visit the nurseries and coffee plantations, learn about shade-grown coffee, organic laboratory, organic farming methods, and their composting.
You will continue to see the harvest and the measurement of the coffee; you will visit the factory where you can see the process and you will end up in our museum with a cup of coffee where the guide will answer any questions. You can do the tour every day at 9:30 a.m. at a cost of $ 15 dollars per person. It's necessary to make a reservation before by contacting the following number 2770 1963.
Cocoa Tour
It is an interactive tour of a working plantation. The tour will depart from the restaurant and take tourists to the cocoa plantations by vehicle, where the types of trees, their growth environment, the proper way of harvesting, and what type of tools are used are explained.
Tourists will have the opportunity to see, touch and taste the cob and cocoa beans. The tour incorporates parts of the sustainable farm that integrate the social aspects of the cocoa world, as well as the sustainable works that are necessary for good ground.
Afterward, you will then learn about the fermentation process and how it affects the flavor profile of the seed, you will also see the drying process built into the side of the coffee grinder.
Likewise, they will take already fermented and dried cocoa beans to roast the beans and prepare three cocoa-based drinks including "pinolillo" which is a Nicaraguan typical beverage. The preparation of these nectars is accompanied by the history of each one, ending with the attributes, proteins, and minerals they contain.
The price of this tour is $ 15 per person and a reservation is also recommended.