Nadia and Mike are a couple who love to explore the world and have so far ventured to see more than 60 countries. They also write their experiences and post them on their Instagram account and blog "Couple Travel the World".
During their passage through Nicaragua, they made a visit to Ometepe Island and wrote a travel guide where they highlighted the best things to do on the island, information on where to stay, where to find the most delicious breakfast in Central America, and how to get to this Nicaraguan paradise.
Here's a summary of the guide prepared by them, a top five.
Hiking to the Concepción or Maderas volcano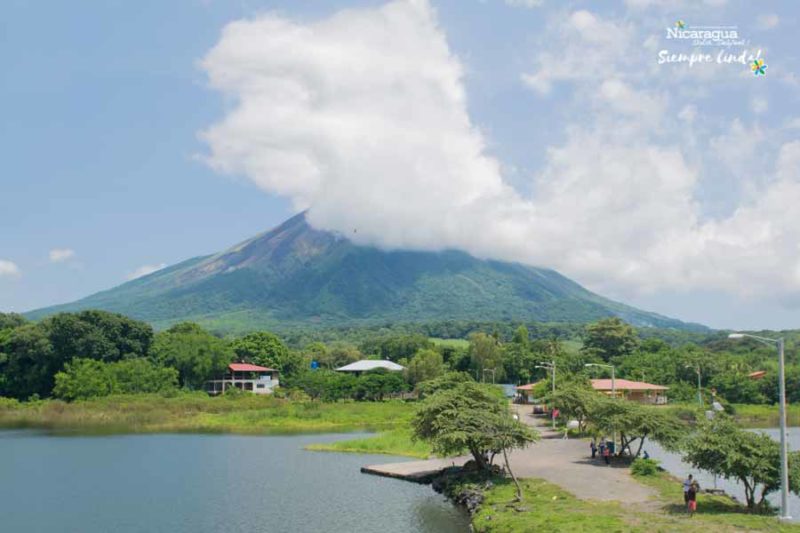 Both tours are not for the cardiac or faint-hearted as they are demanding and take a full day to complete. Ideally, book a tour with one of the island's tours guides, either in Moyogalpa or Altagracia, because they know the ascent and descent routes well.
Swim in the crystal-clear waters of the Ojo de Agua
The water from the natural spring called "Ojo de Agua", on the island of Ometepe, provides a refreshing escape from the heat of the island in a beautiful jungle setting. Here you can bathe in fresh water and drink fresh coconuts "enriched" with white rum and jumping from rope swings..
Hike to Charco Verde with howler monkeys
Another great tour is to visit the Charco Verde destination. There are numerous excursions around it, it is about 45 minutes on foot to reach the viewpoint of the Devil, a viewpoint over the Charco Verde Resort. If you have extra time you can go kayaking around the lake.
Explore the San Ramón waterfall
Another thing worth doing on Ometepe is a three-hour hike to the San Ramón waterfall. This hike is a combination of jungle paths and trails with a refreshing waterfall as the final destination.
Take an iconic photo of Ometepe Island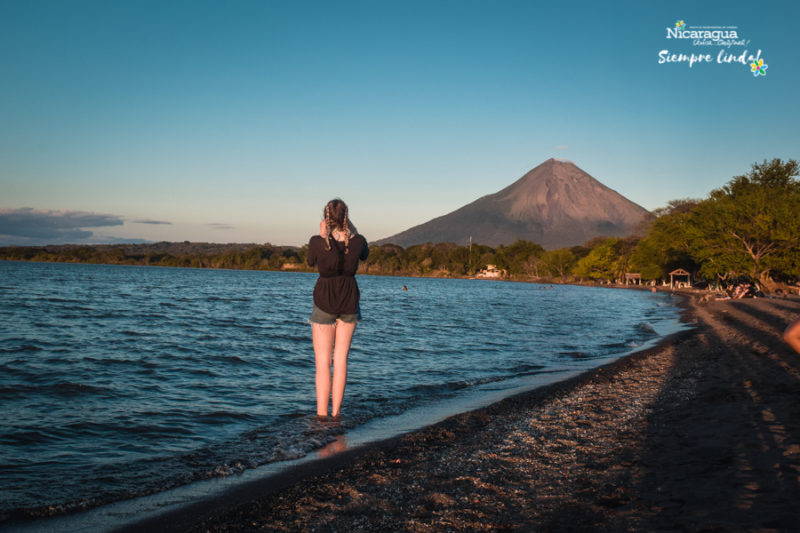 You can't visit Ometepe without stopping at the Punta Jesús María sandbar to admire the panoramic views of Ometepe's two famous volcanoes.
Recommendations: Get to know Moyogalpa, the largest town on the island and it is where you dock if you take the ferry from Rivas, here are most of the accommodations, restaurants, and dining rooms.
For example, backpackers to stay pay between $ 5 and $ 10 dollars. There are more comfortable between $ 30 and $ 50 dollars per night, and even more where you will pay between $ 60 and $ 100 dollars.
The couple who wrote the Ometepe travel guide on their blog also writes travel tips, travel resources, and the best destinations.