In 2014, the Nicaraguan Institute of Culture and local governments began working to collect data on existing dishes, drinks, desserts, and bread at the national level.

"It was concluded that there are 1,060, logically that it will grow as data is available for the entire territory, this is under construction and permanent updating."
We leave you a compilation of eight Nicaraguan dishes that will make you hungry without fear of being wrong.
Typical assortment

Imagine a plate where you find "gallo pinto", cabbage salad, cheese, and fried ripe plantain, "tostones", "indio viejo", "chorizo", and "vigorón" … in Nicaragua, it is served in the vast majority of restaurants, with $ 7.00 like all the meals of the largest nation of Central America.
Pescado a la tipitapa

Rich in phosphorus, a whole red snapper should be seasoned with salt, pepper, garlic, lemon juice, and a touch of vegetable oil; rest for seven minutes and cook for 12 … that's all! Accompany it with "tostones", rice, and "salsa a la tipitapa" (fried tomato with onion, chiltoma, butter, garlic, simple chicken broth, white wine, and tomato sauce).
Baho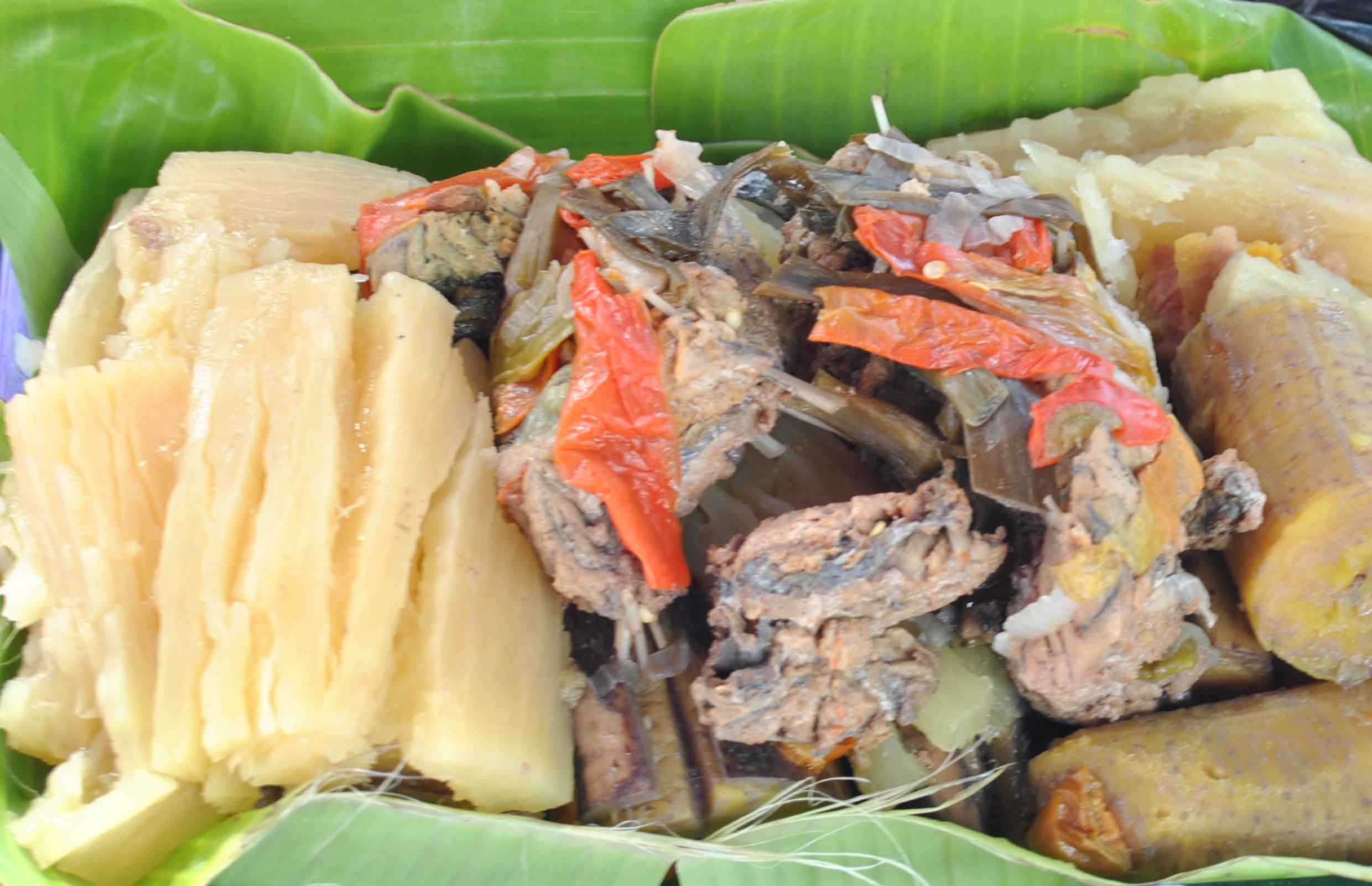 It is a typical food offered in much of the territory, it is marinated beef (jerky and brisket), exposed to the sun for three days, and later cooked with cassava, green and ripe bananas, tomato, and onion. When served, cabbage with tomato is added; a point of chili in the salad will give it the best flavor.
Indio viejo

All Nicaraguans enjoy it, it is accompanied by rice and in some regions, the tortilla, ripe banana, or green banana is the ideal base. It is also known as "marol", picadillo, "masa de cazuela" and "guiso". The main ingredient is corn dough with beef or chicken, tomato, chiltoma, onion, garlic, mint, achiote, sour orange or lemon cannot be missing in this dish.
Nacatamal

It resembles a gift, opening the "chagüite" wrapper will "take you to glory", it is the aroma that predominates on Sundays in Nicaragua. Everyone enjoys corn dough cooked with pieces of pork, potato, rice, tomato, garlic, chiltoma, and other ingredients that captivate those who decide for nacatamal.
Vigorón

Granada, one of the most touristic cities in Nicaragua, claims to have the best vigorón, a dish based on cooked cassava and pork rinds, the tradition is to taste it in "chagüite" leaves; the magical flavor is provided by a mixture of cabbage, tomato, beet/carrot, cucumber, and vinegar.
Sopa de mondongo

Masatepe, in Masaya, is the home of this soup, it is one of the most delicious typical Nicaraguan meals, prepared in any season. A good portion of tripe and the vegetables of your choice, with a cabbage salad at lunchtime, will give you a unique culinary experience.
Rundown

Typical of the two Caribbean autonomous regions of the country, original inhabitants of this area have transferred this gastronomy to the Pacific and Central region. The dish features fish or shellfish, garnished with green plantains, coconut milk, vegetables, tubers, peppers, sweet chilies, and spices.
More Images of Nicaraguan Food